A Gardener's Tour of the Formal Gardens
Adult Programs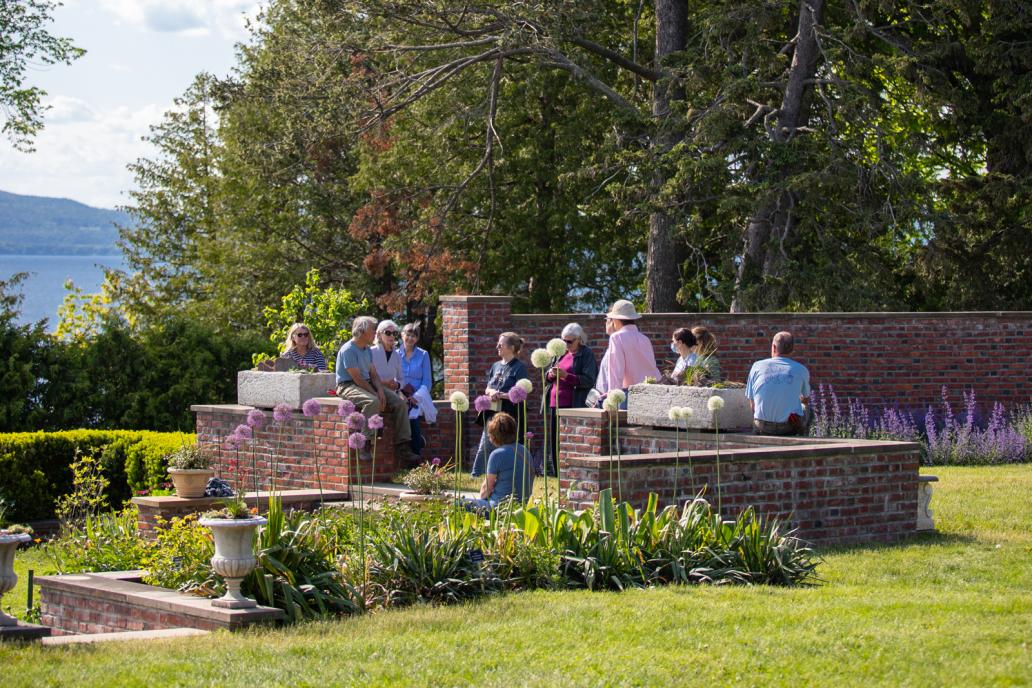 Perched above Lake Champlain with expansive views of the Adirondacks, the gardens at our Inn reflect the vision of their creator, Lila Webb, with contemporary inspiration from Birgit Deeds, the Farm's long-time head gardener. Join local Horticulturist and Volunteer Assistant Formal Gardens Manager Paul Wieczoreck and Birgit Deeds on a tour of the flower gardens at the Inn at Shelburne Farms. These informal strolls through the gardens will focus on what is blooming month-to-month while we dig more deeply into the cultivation, history and some user-friendly botany of some of the many plants we will encounter. There will be ample time for participants to ask questions and share their own gardening experiences as we learn more about what these beautiful gardens have to offer. 
Instructors: Birgit Deeds, Inn Formal Garden Head Gardener; Paul Wieczoreck, Horticulturist and Volunteer Assistant Formal Gardens Manager
Paul's earliest memories of gardening harken back to summer days spent in his Italian immigrant grandfather's vegetable garden in northern New Jersey. The smells of basil and ripe tomatoes still transport him to that place. As a young teenager, his horticultural influences turned eastward, learning and practicing the art of Bonsai and soon after building his first garden, a Japanese stroll garden for his mother in their suburban New Jersey backyard. During high school, Paul spent summers working for a local greenhouse grower and had a small business creating and selling terrariums and Bonsai for his mother's floral design business. 
Leaving the Garden State behind, he earned an Associate Degree in Horticulture at the State University of New York, Morrisville, followed by a BS in Plant and Soil Science from the University of Vermont. In 1980 he started Champlain Valley Landscaping  and for more than 35 years, the company has designed and built many gardens throughout Vermont. His work can be seen in some locally high profile gardens such as Robin Coleburn's Golden Apple Orchard in Charlotte and Marcia Pierce's Hidden Gardens in Hinesburg, a collaboration that has continued for nearly 30 years. In 1985, Paul began planting a 2 acre nursery specializing in conifers and other unusual trees and shrubs which he still maintains in addition to his own extensive private garden and plant collection.  In 2018, Paul began working alongside Birgit Deeds in the formal gardens at the Inn at Shelburne Farms. His focus has been to continue Birgit's long-standing commitment to continuing the legacy of Lila Webb's vision for the gardens and to enrich the experience of this special place for guests and visitors alike.
Geared for gardening enthusiasts, but all are welcome.This is a walking experience. Terraced garden spaces are accessible by a series of stairs.  
Please note: In case of inclement weather, this tour may be rescheduled or canceled.  A switch to the rain date will be determined by 10:00AM the day of the event and will be communicated via email.