House & Gardens Tour at the Shelburne Farms Inn
Adult Programs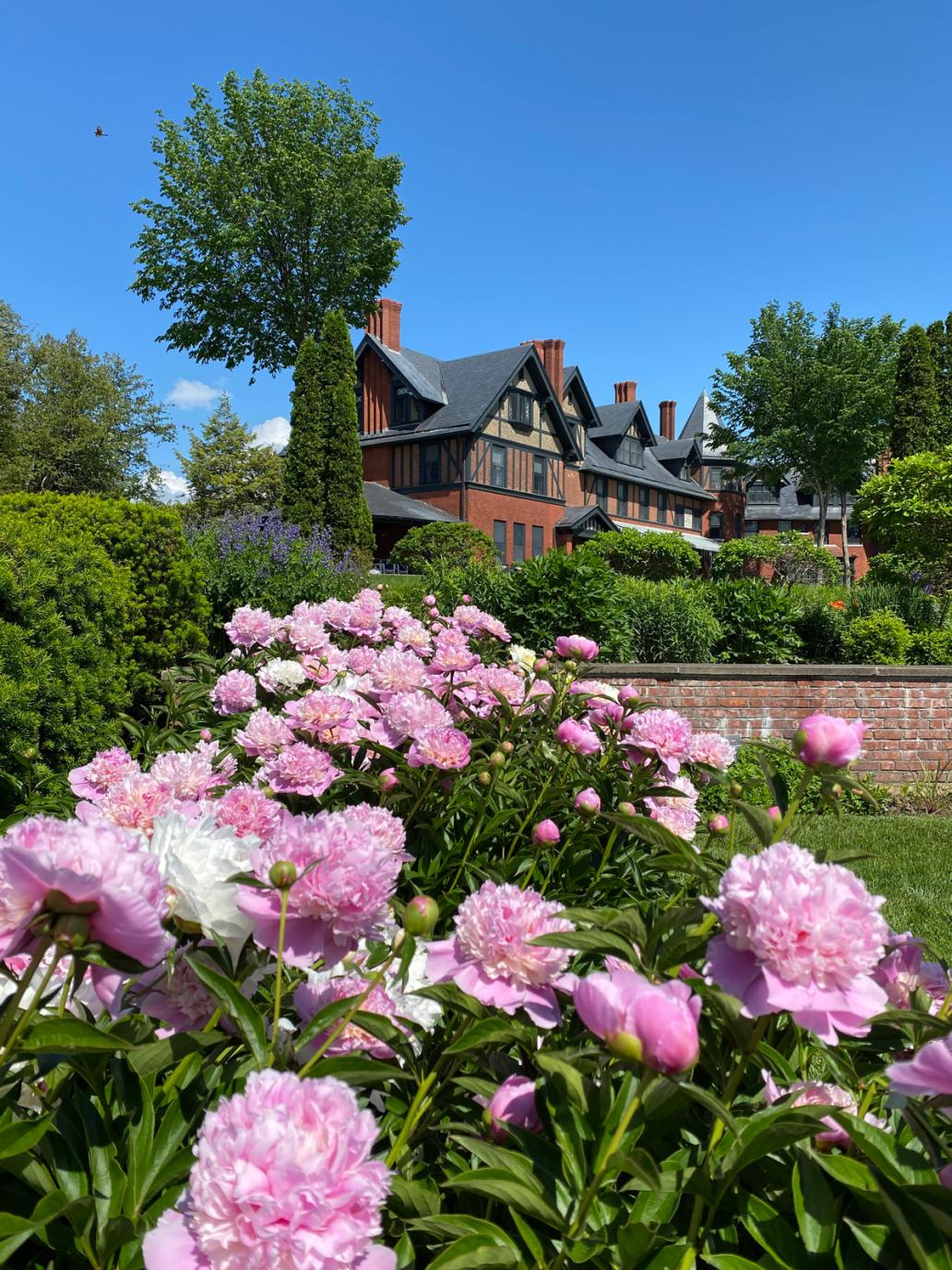 We welcome you to enjoy a guided, in-depth walking tour of Shelburne Farms Inn's main floor, bedrooms (as available) on the second and third floors, as well as the terraced flower gardens.
Originally the 19th-century country home of Dr. William Seward, Lila Webb, and their four children, the house was restored and adapted for use as an Inn in 1987 and is an integral part of the nonprofit as an inspiring place to stay and learn. Discover how the Inn—part of a National Historic Landmark property on the shores of Lake Champlain—transitioned from a private home to a public use, all while retaining its historic character.
Tours are recommended for ages 12+.
Accessibility: This is a walking experience, and terraced garden spaces are accessible by a series of stairs. The historic building has no elevators, escalators, heat, or air conditioning. If you need any accommodations to participate as fully as possible, please let us know by calling the Reception Desk at 802-985-8686.